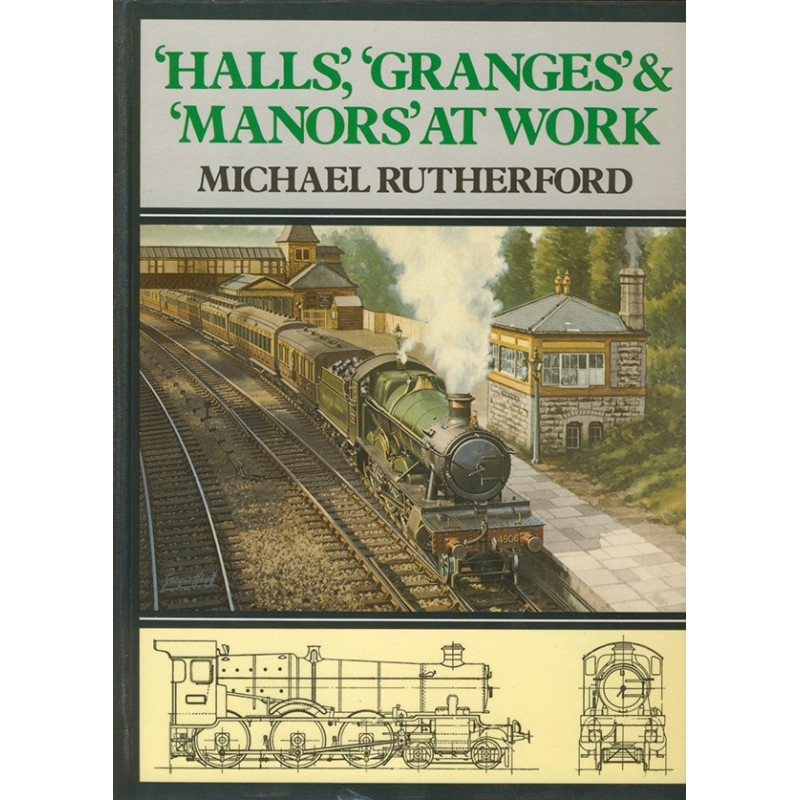  
Halls, Granges and Manors at Work
Halls, Granges and Manors at Work
Paypal is now working with my website, thanks to my long suffering Son who sorted it out for me.

We aim for 3-5 working days on all small orders. Larger orders and parcels can take anything up to 14 days for delivery.

14-day Return policy if returned unopened and in original packaging. Buyer pays for return postage.

Please note, all pictures are for illustration purposes only, and do not necessarily show the magazine for sale.

If you are overseas, i.e. outside the United Kingdom, and wish to purchase books/magazines. Please email us with your requirements and we will get a postage cost from the Post Office. We can then send you a PayPal invoice.
Good condition. Size approx 11.5inch by 8.5inch. Hardback covers, did have a dust jacket, but it has been covered in Fablon plastic.
Guild Publishing, 1987, originally Ian Allan Ltd, 1985. By Michael Rutherford. Lots of B/W pictures, some drawings, all the names and numbers etc.